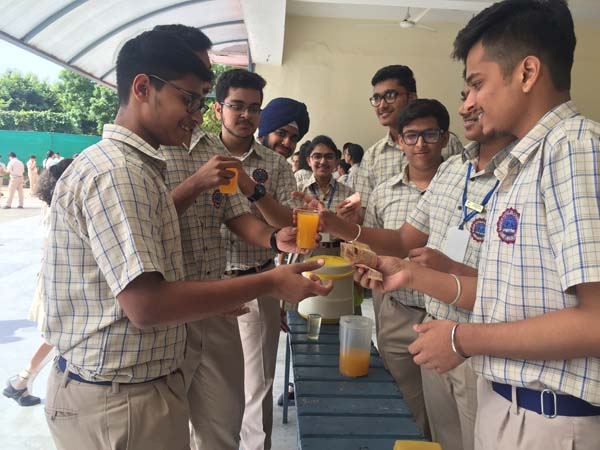 Small opportunities are often the beginning of great enterprises. – Demosthenes
"Ascension" is the perfect example of experiential learning,the cornerstone that perfectly defines the Bhavan way of life. Founded in 2012,this student enterprise is the brainchild of the Commerce department.It simulates the functioning of stock exchange where the shareholders are teachers and students and it is run entirely by a team of students from classes XI and XII, who work the whole year round to make a substantial profit from the stocks bought by the shareholders.

The company aims at imparting in-depth knowledge of running a business with its various facets such as accounting, financing, creative coordination, sales techniques, product development and sales. Leadership, team work, decision making, and good communication skills are the important life skills that our young entrepreneurs take away from this project.


Ascension offers a diverse range of products to the students and teachers, which include the ever-popular homemade cakes, nachos, ice creams, and refreshing lemonade every day during recess.
The company also provides craft material to classes 6 and 7 for their annual craft projects.
Bhavan's Business Quiz since 2017 and case study competitions are Ascension's trademark events,which receive an overwhelming response every year.
It is also involved in social work projects in collaboration with various NGOs .
Post pandemic, the company has moved its operations online.The latest feather in their cap is the monthly newsletter- 'The Ascension'.